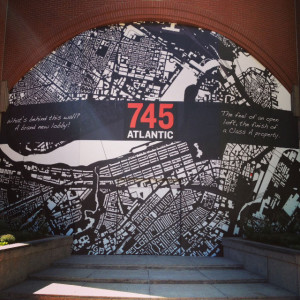 One thing we feel is extremely important here at Flagraphics is keeping up with technology.  Through the years his industry has experienced massive changes through technological development, including the introduction of Digital/Grand Format Printing.  After seeing the trend of consumers moving away from the traditional applique technique and towards the faster, more cost effective digital option, Flagraphics invested in a Grand Format Printer which can print up to 10 feet seamless. Because of this new technology, we are able to provide a variety of products with full color print to our customers, such as:
Backdrops
Building Banners
Light Pole Banners
Construction Site Fence Wraps
Barricade Wraps
and so much more.
We also have the capability of printing on a variety of fabrics through a dye sublimation process, giving your project a richer feel and texture.With so many processes being done under one roof, Flagraphics is your one stop shop for all of your digital textile needs.