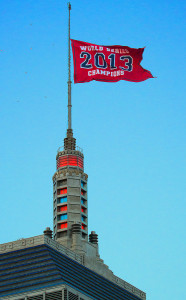 Show your true colors
When the Red Sox won the penant, we made the pennant. When John Hancock wants to proclaim Boston pride, we make the flags that fly above one of New England's tallest building."
For five millennia humans have used flags to express unity, symbolize patriotism, transmit signals, offer prayers, unify movements, designate sovereignty, and enhance pageantry.
Whatever your purpose, we have your flag. If it does not yet exist, we will make it. And we will build the flagpole that will show it to best advantage.
Our prices are competitive and our delivery times, swift. Let's talk.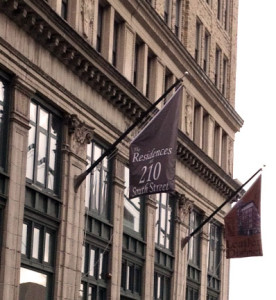 Materials and craftsmanship
We use strong, long-lasting and highly visible materials. For outdoor applications, your flag will maintain exceptional tensile and tear strength. Prolonged ultraviolet exposure will not weaken it or dim its vivid colors. Rugged design and skilled stitching will reinforce its durability.
We can specify, install, and maintain the hardware that best suits your application. Our precision-fabricated flagpoles, brackets, and holders are durable and attractive.